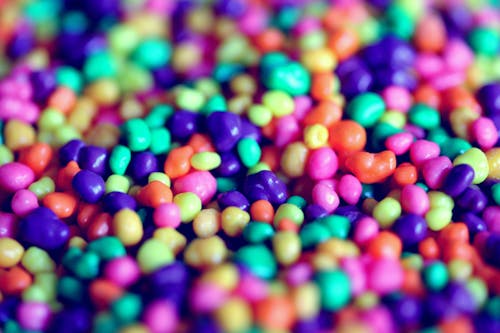 Emily Hamilton, VP of Strategic Change, Electrocomponents plc
Do you remember when you were at school and they set summer holiday work – an essay entitled 'what I did in my holidays'? I do, I also remember not starting to do it until the night before school went back… Plus ca change! As we tentatively start to consider what the new normal might look like there will likely be a lot of people posting blogs, LinkedIn posts and even main stream media articles about what they got up to during the pandemic lockdown – there's already a lot of posts around showing how people have got it together – being teachers, baking overlords and exercise experts – which I definitely can't relate to right now – but I am delighted that people are finding ways to navigate the stresses of this new world.
So what does my essay look like? – Well, the obvious thing is that I took a step in transition and had my name change propagated through the corporate IT systems (big thanks to Technology and the People team for getting that change made within 30 minutes of me saying I'd like it to happen!) So now when I am on Teams calls or emailing, you see me… not on live video (more on that later) but my avatar and name are me – 100% absolutely and truly me; and the improvement to my own mental health has been marked. There's a lot of scholarly research on the importance of identity for the Trans community, but I think in many ways it's easy to empathise even if you aren't Trans. Imagine someone calling you by a name that isn't yours – you'd likely get a bit irritated, or even a nickname or contraction of your name that you don't like – it's pretty easy to see how annoying and invalidating that can be – but for someone going through transition, it's even bigger, as it's the first manifestation of identity – and in my case it's the second big tangible expression of the person you've actually known all along – after my coming out last September.
Home life in lockdown is tough – as those who have read my blog (shameless plug here: https://emilymcminn4.wixsite.com/blog) or spoken with me know – the revelation of my gender identity has been very hard on my family – it's something I can understand but it makes it no less hard, and it remains the block to the next stage which is to present myself fully as myself – I spend a lot of lockdown time working out how this is going to happen, which isn't especially healthy right now – but it will be OK in the end – as John Lennon once (maybe) said
'It'll be alright in the end, if it's not alright, it's not the end'
So – a couple of messages to end with, I hope you're all doing OK at home, it's not a normal situation for anyone right now, and for those of you who were carrying mental health difficulties before this – I'm with you – and it WILL get better.
For those who have sent me lovely messages noticing my AV and name change – thank you, it means more than I can ever express.
For those who have used my name on Teams calls – again, it's a massive boost to my mental wellbeing, and for those who make mistakes – it's OK – it'll get easier for all of us.
And finally for those who have put in so much energy to supporting us ALL during this period – you are heroes and keeping us going.